Advantage:
● Tool free assembly—Just "unfold" the  frame, so fast.
● Lightweight—Take it with you easily by plane or train.
● Graphic—Printed PVC panel with magnetic, easy to set up. 
● Complete solution of self-locking pop up system.
Product Shows: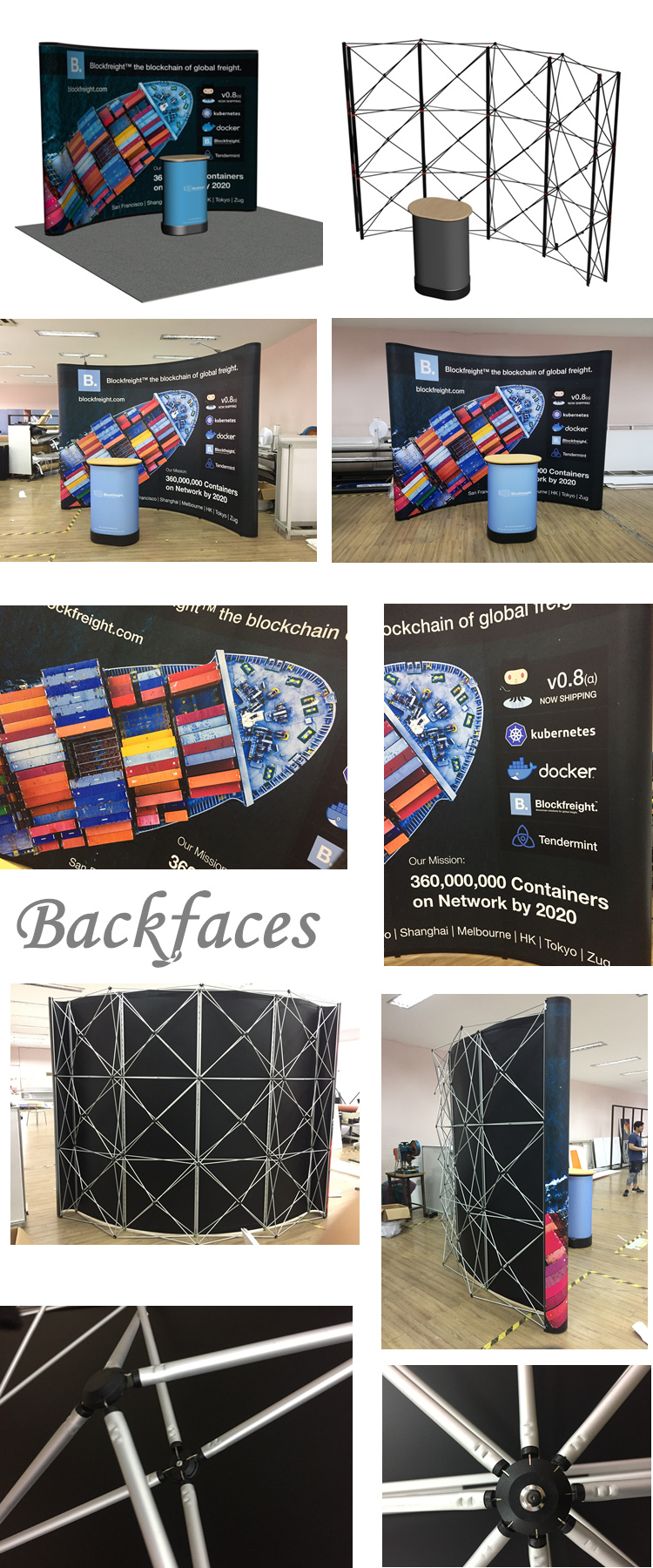 FAQ:
Q1.Can we choose customized size?
A1:Yes. the size is as you required
Q2.Can I build it by myself?
A2. Yes, you can build it by yourself and don't need any tools.

Q3. How long can I finish the installation ?
A3. 5 minutes, it is fast and easy.
A4.Can you print the graphic?
A4: Yes, we can. Please just provide us original pictures 
Q5.What weight is for a booth 3x3(10x10') and 6x6(20x20')?
A5. 3x3, only 11kgs.
       6x6, only 18kgs.
Contact us: