Advantage:
● Pop up backdrop has a self-locking structure—which makes setup much easier and sturdy, only weighs 4.8kgs. 
● Lightweight—Pop up backdrop much lighter than normal pop up system which is 8kgs. Slim depth occupies less space and looks much stylish.
● Hangzhou Yier Display Co.,Ltd is a famous China Pop up backdrop Manufacturers and Pop Up Backdrops suppliers,If you have inquiry or have an intention to Curved self-locking pop up backdrop stand, please contact us any any time by followed contact information.  
Product Shows: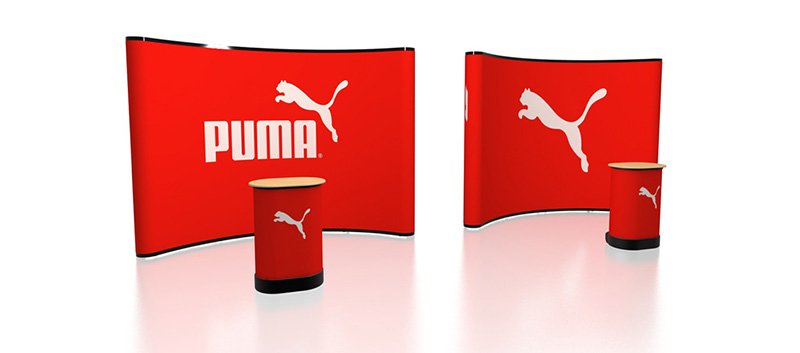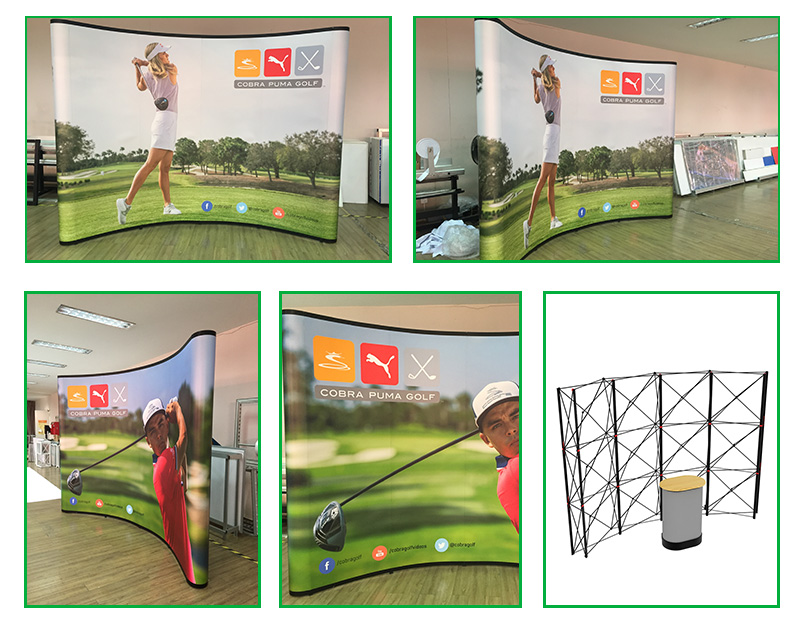 Options:
● LED light
● Packing:
1). ABS hard case S2 (as a Counter) Size: 62*41*96
2). Round trolley bag.