Hot Products:
Advantage:
● Tool free assembly & dismantling—Do it by yourself, slide and push, it is simple.
● Renewable— DIY aluminum pole components combined with changeable graphics mean your exhibit will be functional and fresh years.
● Lightweight & small package—Pack small and ship light to save you over 60% on shipping.
● Seamless graphic— One or two covers for your stand.
● Silicone-Edged Graphics — Fabric stretches tight across the  frame for a flatter & solid look.
Product Shows: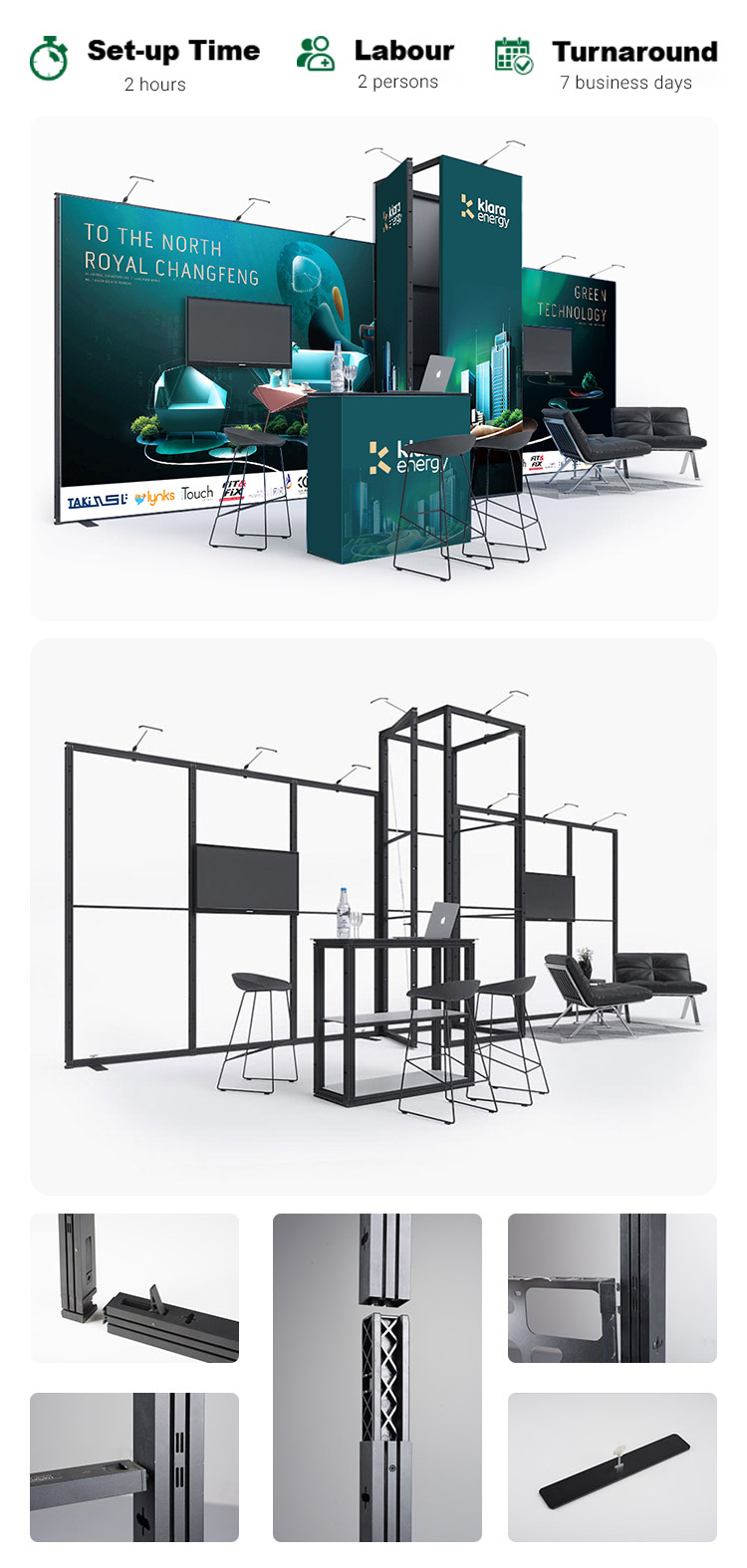 Luban:

FAQ:
Q1. The booth size can be customized?
     Yes. We provide customized booth size as your required. Please contact me for your convenience.
Q2. Can I build the booth by myself?
     Yes, you can build it by yourself without any tools. 
Q3. How long can I finish the installation of the booth?
     A booth 3x3(10x10')booth finished 3 hours one person,  A booth 6x6(20x20') finished within 5  hours one person, it is easy to set up.
Q4. Can you help to design the booth?
    Usually, the artwork is designed by your side. But if necessary, we can help to typeset your image elements. Need a design template, please contact me. 
Q5. Can your Luban system extended or changed into a different booth?
     Yes, the same booth materials can be changed into the different forms of booths, no waste, and no cutting.
Q6. What CBM is for a booth 3x3(10x10') and 6x6(20x20')?
     A booth 3x3(10x10') is 0.5cbm
     A booth 6x6(20x20') is 1.0cbm
Q7.What 's your contact information directly?
      Mail: viko@121display.com.  info@121display.com
      Tel.: 0086 571 86303588
      Mob./WhatsApp: 0086 18968072111
      Skype: viko7801