Hot Products:
Advantage:
● Tool free assembly—Just "unfold" the  frame, so fast.
● Lightweight—Take it with you easily by plane or train.
● Seamless graphic— One graphic covers the front and sides 
● Silicone-Edged Graphics— Fabric stretches tight across the frame for a flatter & solid look.
● Modular Curtain Backlist--Easiest to install the foldable lights in the world.
Product Shows:

Options: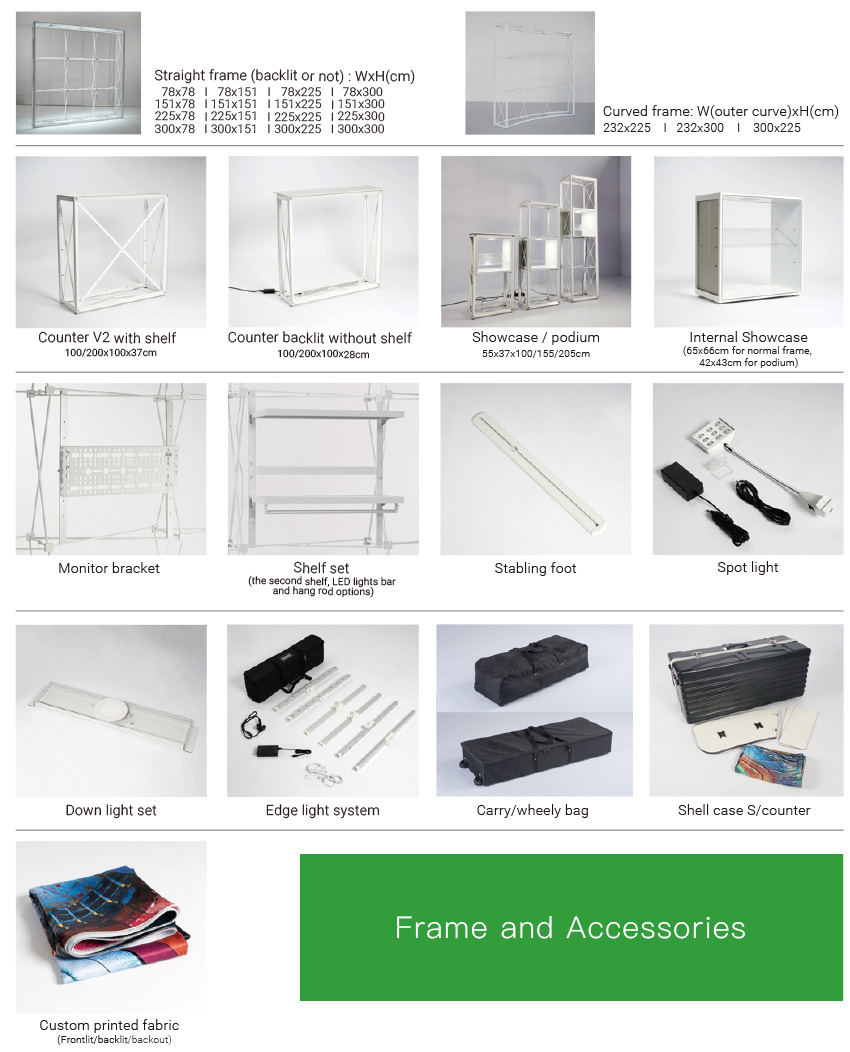 Xpop up display:
Xpop up display is based on a principle of traditional popup frame plus invented bungee connected bars with channels fitting Silicon Edge textile Graphic. This invention solves many popular velcro fabric popups, and has some main advantages:

FAQ:
Q1.Can we choose customized size?
A1. Yes. the size is as you required
Q2.Can I build it by myself?
A2. Yes, you can build it by yourself and don't need any tools.

Q3. How long can I finish the installation ?
A3. 5 minutes per unit, it is fast and easy.
Q4.Can you print the graphic?
A4.Yes, we can. Please just provide us original pictures 
Q5.What weight is for a booth 3x3(10x10') and 6x6(20x20')?
A5. 3x3, only 25kgs.
      6x6, only 50kgs.
Q6.What 's your contact information directly?
A6.Mail: viko@121display.com.  info@121display.com
     Tel.: 0086 571 86303588
     Mob./WhatsApp: 0086 18968072111
     Skype: viko7801
.