Hot Products:
Advantage:
● Pop up backdrop has a self-locking structure—which makes setup much easier and sturdy, only weighs 4.8kgs. 
● Lightweight—Pop up backdrop much lighter than normal pop up system which is 8kgs. Slim depth occupies less space and looks much stylish.
● Hangzhou Yier Display Co.,Ltd is a famous China Pop up backdrop Manufacturers and Pop Up Backdrops suppliers,If you have inquiry or have an intention to Curved self-locking pop up backdrop stand, please contact us any any time by followed contact information.  
Product Shows: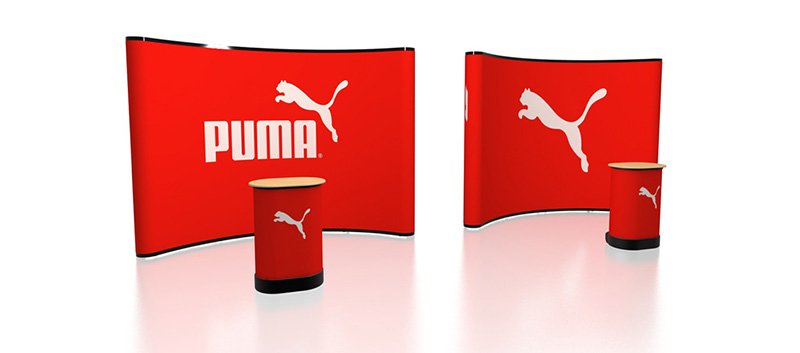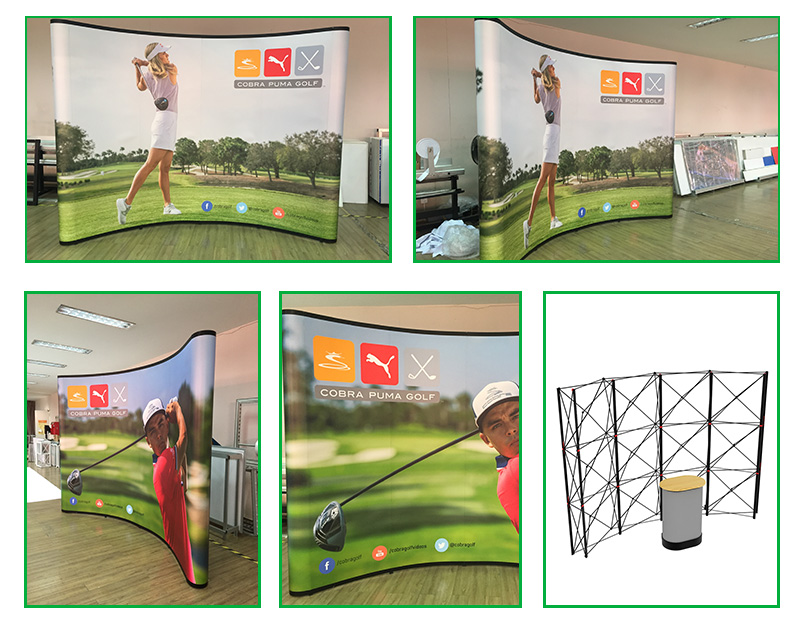 Options:
● LED light
● Packing:
1). ABS hard case S2 (as a Counter) Size: 62*41*96
2). Round trolley bag.

FAQ:
Q1.Can we choose customized size?
A1. Yes. the size is as you required
Q2.Can I build it by myself?
A2. Yes, you can build it by yourself and don't need any tools.

Q3. How long can I finish the installation ?
A3. 5 minutes, it is fast and easy.
Q4.Can you print the graphic?
A4. Yes, we can. Please just provide us original pictures 
Q5.What weight is for a booth 3x3(10x10') and 6x6(20x20')?
A5. 3x3, only 25kgs.
      6x6, only 50kgs.
A6. Mail: viko@121display.com.  info@121display.com
      Tel.: 0086 571 86303588
      Mob./WhatsApp: 0086 18968072111
      Skype: viko7801